Dominion Gives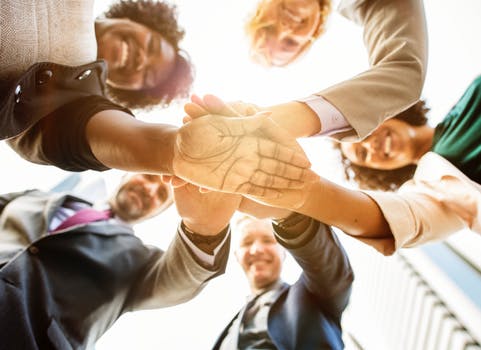 Over the last year, the Hines Dominion Towers Team has identified a desire from our tenants to connect with others in the building by promoting charities or causes that have been impactful to them. We recognize this as a need, and as such would like to partner with you in this effort as we head into the holiday season of giving.
Inspired by Colorado Gives Day, we would like to offer you the opportunity to share your story through the inaugural "Dominion Gives" program.
Click here for an Overview of the Colorado Gives® Inititive.
Our goal is to gather a list of charities that are important to Dominion Towers tenants and share these causes with the building community. We encourage interested participants to provide their charities' websites to provide details on the cause and guidance on how to donate. Depending on the level of interest, we would like to provide tables in the lobby throughout the week of November 26-30 for you or members of your charity to help communicate the organization's purpose and vision with others.
We will update this page with links and opportunities to give as ideas are submitted so please be sure to check this location regularly. As Colorado Gives Day approaches (Dec 4, 2018), we will promote all charities that have been named on our lobby screens.
**The Dominion Gives initiative is intended to help increase awareness of community needs and provide an outlet for information sharing and donation opportunities. Dominion Towers, its ownership and management do not endorse any of the charities listed. Although Hines will not be able to process donations on employees' behalf or track donation progress, our intention is to provide a platform for you to share your story.**

Please click here to submit an organization for 2018.
Project Angel Heart
I was introduced to PAH a couple of months ago, and was so impressed with their selfless mission, that I am now volunteering on a regular basis. They prepare and deliver nutritious meals for Coloradans with life-threatening illnesses. Their mantra is "Food is Medicine", of which I am a true believer . ~ Susan Eberwein, Colorado Interactive, LLC
Metro Caring
Our office volunteers monthly at Metro Caring, Denver's frontline anti-hunger organization. They provide Healthy Foods Access, Nutrition Education, Cooking Classes, ID Procurement, Utilities Assistance, Seeds for Success job-readiness coaching. Donations and volunteering make this possible. ~ Susan Portillos, White and Steele, P.C.
Street's Hope
I joined Street's Hope a year ago after realizing how prevalent human trafficking / sex trafficking is in Denver. Street's Hope provides an array much needed services to survivors of trafficking to help them begin to reclaim control of the trajectory of their own lives. ~ Courtney Murphy, EOG Resources
Blue Star Recyclers
Blue Star Recyclers is a local social enterprise with a mission of ethically recycling electronics to create jobs for people with autism. Blue Star has recycled 17 million pounds and employed 45 people with disAbilities. They run corporate/facility events and accept drop-offs here in Denver. ~ Garrett Mayberry, Boettcher Foundation
Art Students League of Denver
The Art Students League is an incredible place where you can explore & develop your creative side. I took a class there because I was "curious" about what painting might be like and it changed my life. The league offers amazing classes taught by professional artists to people of all ability levels. ~ Patrice Werner, Boettcher Foundation
American Transplant Foundation
American Transplant Foundation and our community of heroes fight to save the lives of the men, women, and children who need/undergo life-saving organ transplants. We go beyond awareness by providing financial, emotional, and educational support to the recipients, living donors, and their families. ~ Kara Williams, American Transplant Foundation
Colorado Education Initiative
CEI is a statewide nonprofit organization that invests time, expertise and dollars in K-12 public education. We are rooted in a vision of equitable outcomes for every kid that drives a strong bias for action, focused on sustainable change to the system. ~ Elizabeth Kuehl, Colorado Education Initiative